An Update
"Deliver those who are drawn toward death, and hold back those stumbling to the slaughter." Proverbs 24:11
The months of March and April were very productive and challenging at the same time. War continues to escalate and more and more people need help. While not able to help everyone, our mission focus rests on one thing: empower the Ukraine Pastor so he can do the work of the ministry on the ground! And, Glory to God, we are seeing  growth!
Working and Growing Together
One of the biggest challenges supplying material aid over a long period of time is the reality that often the receiving party becomes very dependent on the supply. And even though providing aid is the main goal of such an operation, the obvious hope is to see growth. There has to be a moment when the receiving party takes the work up a level and things begin to multiply. The Bible puts it into perspective by saying, "it is more blessed to give than to receive."
We are so excited to share with you that one of the Pastors we are empowering has taken it "up a level" through his local church family and we are seeing wonderful testimonies of their faith and hard work!
TenMen recently provided fuel for the delivery of 50 tons of flour to the front-line towns and villages in the Kherson and Mykolaiv regions, areas devastated by Russian artillery and missiles.
The local ministry decided to not only give the flour away, but opened up a bakery (all others having ceased operation or having been destroyed) and have quickly become a lighthouse in the community, providing bread through the ministry of the Church! Having received flour they are literally multiplying loaves!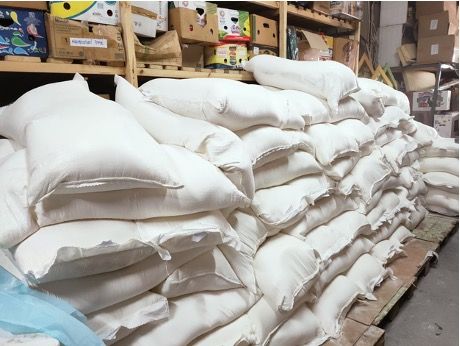 In addition to our teams visiting Ukraine, TenMen regularly covers the fuel costs to enable deliveries of different aid to cities such as Kharkiv, Kyiv, Mykolaiv, Kherson, Uzhgorod, and other regions of Ukraine.
Meet One of the Fleets TenMen Empowers
This wonderful ministry (and now bakery!) is based out of Uzhgorod and Kyiv, led by pastor Oleg Bondar, delivers hundreds of tons of all kinds of aid supplies and humanitarian help all over Ukraine, including the hardest hit front-line regions.
Recently we have provided over 700 gallons of diesel fuel, providing logistics for hundreds of tons of food and medical aid  (totaling over $100,000).  Getting this to the people is hard work, often dangerous, and your support financially helps these amazing people keep up their work.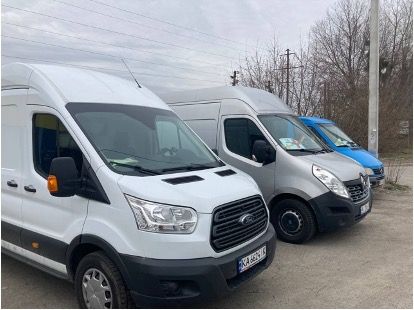 The Bread of Life
They are not only baking bread, of course!  Please pray as they share the Gospel and spread the "Bread of Life" to hungry hearts. Thousands are being saved, and so many more need to hear.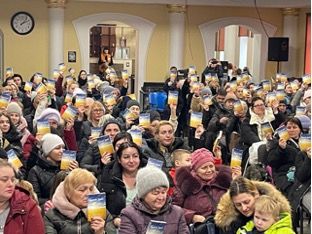 Thank you so much for your part in this ministry!